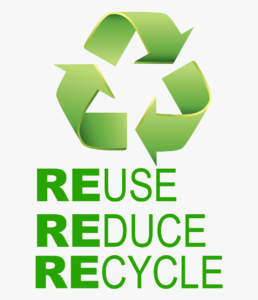 BINKI (Bainbridge Island and North Kitsap Indivisible) is hosting a virtual presentation on "Zero Waste and Recycling"
Date: Monday, July 6th from 5pm to 6:30pm
Location via Zoom: https://us02web.zoom.us/j/848379479
Facebook Event: https://www.facebook.com/events/2630545700539969/
Guest speaker, Sandy Spears, had been working as a climate advocate for years when someone told her that trash contributed to climate change.
She learned about emissions from diesel trucks and how garbage trucks were having to drive further and further to landfills. Sandy's next step was to watch the documentary Trashed. It was then that she and her husband switched from recycling only to drastically reducing their trash. One of the first things they did was to buy a milk maker to reduce milk cartons in their trash. They then watched what else took up the most space in their trash cans and went from there. It became a fun hobby.
Now reducing trash is so automatic they don't even think about it. The benefits to their family are that they are not ingesting plastics, and their kids see them trying to care about their world.
You can learn more in this article that Sandy wrote : https://world.350.org/houston/bi-reduce-trash-recycling-80/
Here is a link to Bainbridge Island Zero Waste… http://www.sustainablebainbridge.org/bainbridge-island-zero-waste.aspx
2020-07-06 17:00
2020-07-06 18:30
America/Los_Angeles
BINKI Presents Zero Waste and Recycling
BINKI (Bainbridge Island and North Kitsap Indivisible) is hosting a virtual presentation on "Zero Waste and Recycling" Date: Monday, July 6th from 5pm to 6:30pm Location via Zoom: https://us02web.zoom.us/j/848379479 Facebook Event: https://www.facebook.com/events/2630545700539969/ Guest speaker, Sandy Spears, had been working as a climate advocate for years when someone told her that trash contributed to climate change. […]
webmaster@hawkfeather.com