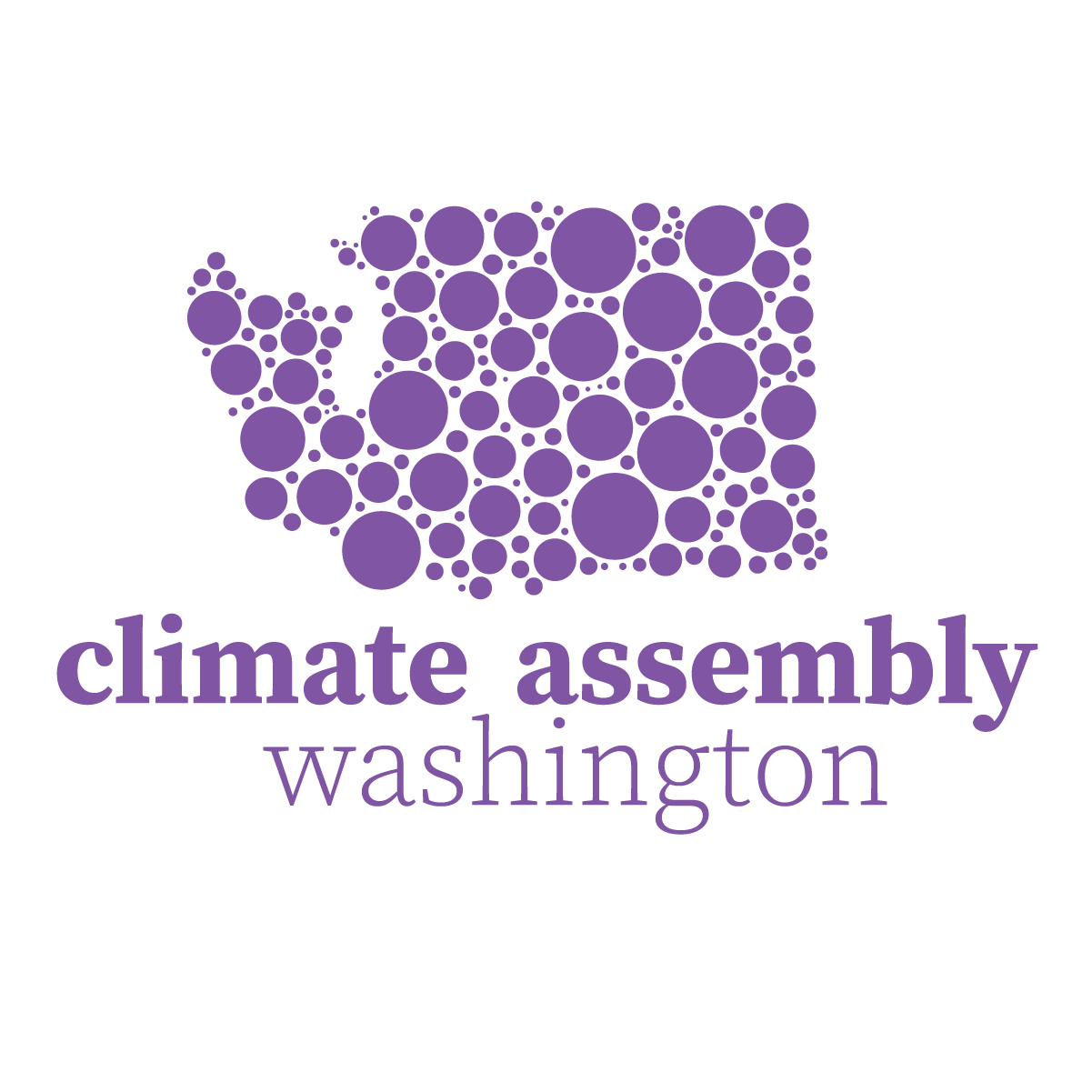 YOU ARE INVITED ~ Please join us for an informational session about the Washington Citizen's Assembly, addressing the topic of climate change. Learn about the Citizen's Assembly in detail, and how this form of participatory democracy can be used to address the climate crisis.
Two opportunities exist in the near future to learn about this Citizen's Assembly process. Feel free to share this invite with anyone in your network, and we hope to see you at one of them!
WHAT: Learn about the CITIZEN's ASSEMBLY ON CLIMATE – what Washington can accomplish through deliberative democracy
WHEN: THURSDAY, JULY 9th 10-11 AM and MONDAY, JULY 13th 10-11 AM
SPEAKERS:
Marcin Gerwin, Ph.D. is a specialist in sustainable development and deliberative democracy and has coordinated citizens' assemblies across Europe for many years.
Rebecca Willis, Ph.D. is an expert in environment and sustainability policy and practice, at the international, national, and local levels. She is a Professor in Practice at Lancaster Environment Centre and an Expert Lead for Climate Assembly UK.
This Fall, Washington State will host the country's first online Citizen's Assembly on Climate, and we'd like your input.
A legislative package to address climate change will require a mandate from all residents of Washington. This event will introduce the Washington Citizens' Assembly on Climate. A deliberative democracy event, in which randomly selected residents of Washington state will learn, connect, deliberate on, and finally recommend policies to lawmakers, for political action on climate change.
What is a Citizen's Assembly on Climate?
Citizens' Assemblies on Climate bring a representative group of their region's residents together to learn about the issues, develop connections, deliberate on ways forward, and to pass on recommendations to their governments. Participants of a Citizens' Assembly on Climate demographically reflect their country or region and undertake the work together regardless of age, race, income, education, citizenship, or political affiliation to provide their lawmakers with a public mandate for policy action to address climate change.
Climate Assembly Washington has moved a step closer toward creating a citizens' assembly that addresses the topic of climate change by securing 5 endorsements from the WA Legislature. We need your help to take the next step.Join us in hearing directly from practitioners of deliberative democracy. They will discuss how effective a Citizens' Assembly in Washington can be in creating momentum for policy; the potential to break through the political deadlock on climate policy in Washington State, addressing some facet of climate mitigation; the current organizing to host a Citizen's Assembly, and how you, and your organization could get involved.
It is important that we center communities on the front lines of economic and environmental change in this conversation. The Assembly will be organized based on the input from a diverse coalition of environmental and climate NGOs (as well as informal groups) from our state, plus civil servants and institutions involved in environmental justice and climate legislation. Climate is a huge topic, and together, we'll focus the Citizen's Assembly into a question that the participants will answer, together.
Join us to learn more!
WHEN: THURSDAY, July 9th, 10-11 AM
Link to join the virtual workshop: https://us02web.zoom.us/j/85911537594
Meeting ID: 859 1153 7594
OR
WHEN: MONDAY, JULY 13th, 10-11 AM
Link to join the virtual workshop: https://us02web.zoom.us/j/89272139818
Meeting ID: 892 7213 9818
FOR MORE INFORMATION: https://www.climateassembly.us/
Please RSVP to media@climateassembly.us if you plan to attend either workshop.
If you want to learn more but cannot make either session, we are ALSO available for individual info sessions. Please tell us when you are available.
Johanna Lundahl
She/Her
jolundahl@hotmail.com
media@climateassembly.us
+1 541-760-9634
2020-07-13 10:00
2020-07-13 11:00
America/Los_Angeles
WASHINGTON CITIZEN'S ASSEMBLY ON CLIMATE info sessions
YOU ARE INVITED ~ Please join us for an informational session about the Washington Citizen's Assembly, addressing the topic of climate change. Learn about the Citizen's Assembly in detail, and how this form of participatory democracy can be used to address the climate crisis. Two opportunities exist in the near future to learn about this […]
webmaster@hawkfeather.com